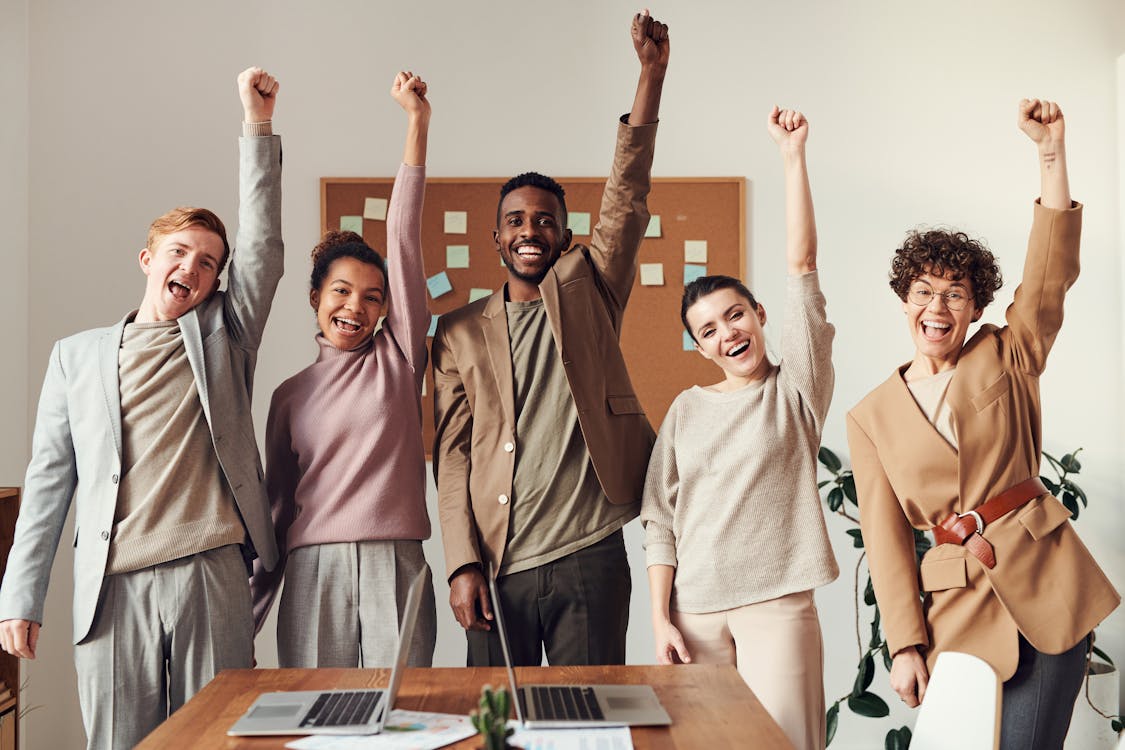 Guest post by Lance Cody-Valdez
In today's fast-paced business landscape, the importance of effective interdepartmental communication and collaboration cannot be overstated. Efficient interaction between departments facilitates quicker decision-making and paves the way for innovation and growth. This article from Judy Vorfeld's blog will delve into the key strategies for fostering interdepartmental communication, explore its impact on organizational success, and present case studies that exemplify the benefits of a well-coordinated workforce.
Challenges in Interdepartmental Interactions
The challenges that arise from poor interdepartmental communication are varied and impactful. These can range from missed deadlines and duplication of efforts to, more severely, a loss of company morale and a decline in overall productivity. Such pain points indicate that communication is a "soft skill" and a critical business function demanding attention.
Leveraging Automation for Efficiency
Incorporating intelligent automation apps and tools can play a significant role in streamlining interdepartmental communication. These technologies automate repetitive tasks, allow real-time sharing of crucial data, and facilitate quicker decision-making processes. Businesses looking to improve their operational efficiency should consider this option; in numerous cases, companies have reported a marked increase in productivity after implementing such tools, such as workflow automation tools, that help streamline project management processes across departments.
Fostering Open Communication
A culture of open communication is integral to an organization's success. Employees must feel comfortable sharing their ideas, feedback, and concerns without the fear of reprisal. Management can encourage this by being receptive to employee input and initiating frequent dialogue. Tools like anonymous suggestion boxes and regular team huddles can also foster a communicative atmosphere. By making open communication a cornerstone of your corporate culture, you empower your team to collaborate effectively.
Prioritizing Cross-Departmental Gatherings
One of the most straightforward ways to improve interdepartmental communication is through regular cross-departmental meetings. These meetings provide a platform for different teams to update each other on ongoing projects, share best practices, and discuss potential areas for collaboration. To ensure these meetings are effective, it's important to have a clear agenda, involve key stakeholders from each department, and, most importantly, follow up on the action items discussed.
Facilitating Open Channels
The creation of open communication channels — be it through a digital communication platform or intranet boards — allows for easier information sharing. A platform where employees can post updates on their projects, ask for feedback, or share new ideas can do wonders for transparency and collaboration. The key to maintaining these channels effectively is regular monitoring and updating, ensuring that they serve their purpose without becoming a dumping ground for irrelevant information.
Defining Protocols
Ambiguity can be a major roadblock to inefficient communication. Setting clear guidelines and expectations can alleviate this problem. These can be laid out in written communication protocols, specifying the medium and timeline for various interdepartmental interactions. Providing training to employees on these guidelines ensures that everyone is aware of how to communicate effectively, reducing misunderstandings and increasing productivity.
Improving interdepartmental communication is not an overnight endeavor but a long-term commitment that requires strategic planning and consistent effort. Businesses can significantly improve their internal communication dynamics by utilizing intelligent automation apps and tools, fostering a culture of open communication, holding regular cross-departmental meetings, etc. The benefits of these improvements are manifold, from increased efficiency and productivity to a happier, more engaged workforce. Implement these strategies and unlock the full potential of your team's collaborative efforts.